Archive for December, 2012
|
Friday, December 14th, 2012
Replacements for the easily lost fuel pump pins. Stock pins (especially non-solex brand pumps) typically loosen with age and fall out, usually on a dark highway in the middle of the night. These pins are machined from stainless steel, and designed to be fully retained without any chance of failure. Easy install and instructions provided.
$8ea
$10ea shipped anywhere in US/Canada
Multiple pins per package save on shipping, please inquire
International orders are no problem, please inquire on shipping charges.
Quantity discounts at 20 pcs+
In stock and ready to ship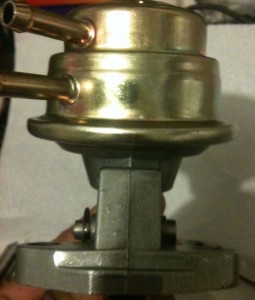 Posted in Suspension/Engine | Comments Off on Stainless Fuel pump pivot pins
You are currently browsing the vDub Engineering blog archives for December, 2012.
Pages

Archives

Categories